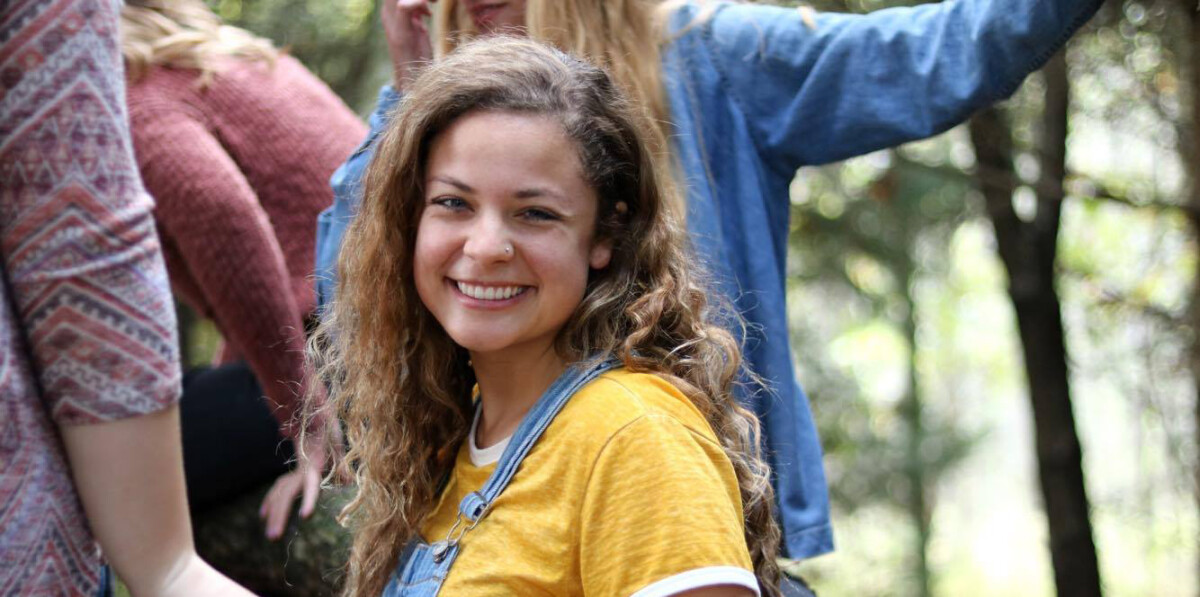 "In high school, I was bombarded with questions like, 'Where are you going to college?' and 'What kind of job do you want?' I kept pondering what the future would look like for me, but all I saw was a blurred vision.
I'll admit, I barely had any idea what I wanted to do after high school. It almost felt like I had to have everything laid out in front of me and ready to go right after graduation. Well, I didn't.
I applied to various universities and was still very indecisive. My decision to go to college wasn't a bad idea, but God had something else planned on His agenda for me.
In late August after my senior year, I was invited by some family friends to join Off The Wall. I was afraid to discuss this decision with other people because a gap-year isn't something you hear about often. But after spending a lot of time in prayer and deliberation, it became very clear that this option was fit for me.
I wouldn't categorize Off The Wall as a "religious" ministry. It's just a ministry where godly leaders disciple students to become more like Jesus. I attended Off The Wall for three years, and it truly shaped my life. Through Off The Wall, God taught me how to love people on a deep level, be teachable and disciplined, and most importantly, how to live each and every day pursuing Christ.
My journey through discipleship has been challenging, but that didn't stop the encouragement that poured over me from the Off The Wall community. They showed me that I don't have to have everything figured out, and God showed me that He will walk beside me no matter the circumstance.
I'll never regret my decision to become a student at Off The Wall. Without it, I wouldn't be where I am today. It has shaped my character, and I couldn't be more grateful to God for doing that work in me.
God lead me on a path for a reason, and the challenges I faced along the way only made me grow more. Proverbs 3:5-6 states,
'Trust in the Lord with all your heart and lean not on your own understanding; in all your ways, submit to Him, and He will make your paths straight.'"
- Sydney Numbers
Student in 2016-2019